When you are first told you're going to be working from home, you think it's gonna be all wake up when you want, work in your PJ's from the sofa or bed. This couldn't be further from the truth. I still have to be at my desk (albeit one in my own home) at 9 am to make zoom calls (so no PJ's), and interact with others (in a very socially distanced manner, of course).
Ok, so I was not totally new to the WFH scene. I'm fortunate to have a flexible employer who had always allowed me to work at home when family & childcare issues arose, but this did not prepare me in the slightest for the adjustments I would have to make for full-time working from home.
Suddenly I was here at this desk, every day 9 am – 5:30 pm. It definitely had an impact on my side hustles. After spending all day at my desk, I didn't want to return to the same spot in the evening when I would typically work on my blog and printable products. So I started blogging from the sofa which I soon realised simply wasn't as productive (or comfortable!)
The productivity tips that kept me sane!
So, here are my top productivity tips to adapt to working from home:
Planning Ahead
Failing to plan = planning to fail! 
Planning ahead of time truly is the key to success. I like to plan out my week on a Sunday evening. Each evening I do minimal re-plan where necessary, checking off the tasks I've completed and rescheduling around any last-minute changes. Having my jobs planned the night before means that I'm mentally prepared for the tasks ahead, and I'm ready to dive in after my morning routine. 
Start your day with a strong routine.
A consistent routine can help with many aspects of life, not just productivity, but for me personally, starting the day the right way helps me have so much more energy and helps maintain that "ready to tackle the day" mentality.
My morning routine includes a 3km walk or run, vacuuming the house (I just can't relax or concentrate with a dirty looking carpet, yes, I'm weird!), eating breakfast and then making a freshly ground coffee to start my workday with.
To discover your perfect morning routine and more on why you need one I highly recommend you check out Hal Elrod's bestselling book The Miracle Morning.
Related: 5 Motivational Books for Personal Development
Time Blocking
Time blocking is a great way to set aside time for the less productive parts of your day. By blocking out time for these, you can ensure you remain focused and productive the remainder of your time.
I got a real case of cabin fever a couple of weeks into lockdown, our home is a small place, with no private outdoor space to retreat to. I wasn't taking regular, I had gained weight, I was missing my lunchtime walks, I hardly saw the outside world other than an occasional glimpse out of the window. I felt depressed for no reason and lost all my motivation.
Stay with me, this does relate to time blocking…
When you're in an office, busy working all day, you don't realise how often you actually get up and walk around; you walk to see your colleagues in meetings or at their desk, you walk to the kitchen for snacks or a cuppa, you walk to the toilet, you go out and take a walk to get lunch. Most of these short walks became even shorter at home; I work right outside the kitchen, and my bathroom isn't much further. A walk to the toilet in the office was the equivalent distance of leaving my house and walking to the local newsagent.
So I started blocking out time in my day for walks. These walks not only stretched my legs and got my blood flowing but they also gave me a mental break so that I could go back to my next task feeling refreshed and ready for a new challenge.
Time blocking is great for planning out both the productive and non-productive (recovery) elements of your day. Overworking yourself will only lead to a decrease in productivity, not an increase.
Time blocking and increased productivity also means that I can better organise my evening blog work getting more done in less time and have more "me time".
Get my FREE Time Blocking Printable: Time Blocking for Beginners
Tackle the worst first!
Yes, you probably already know this one, and I know you don't want to hear it, but here it is…
You need to tackle the biggest and worst of your tasks first.
Don't avoid it or repeatedly put it off. Get the big scary stuff done and out of the way so you can get to the more pleasant (and dare I say it) enjoyable tasks in your day.
You will find your other tasks much easier to handle without the anxiety and dread of the big tasks looming over you. Also, you'll benefit from that great sense of achievement early in your day driving your forward for the next job.
Find Your 'Why'?
Most of us have deep underlying reasoning behind our dreams and goals that we aren't 100% acknowledging.
I always knew that I wanted financial freedom. Why? So that I could spend more time with my family and not have to worry about where the next paycheque was coming from.
However, there are deeper personal reasons behind this that I had never previously acknowledged, discovering those reasons has been a real motivator for me.
I found my 'Why'. Now I want to help you find yours with my Go Deep Goal Planner.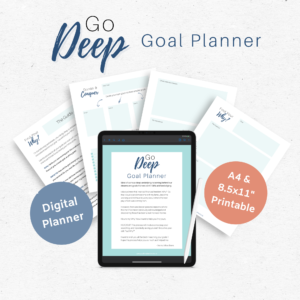 Repeatedly reminding yourself of both your goals and reasons will help keep you motivated to achieve your goals. If you have daily affirmations, reminds yourself of your goals at this time also, saying it out loud to yourself!
Motivation leads to productivity.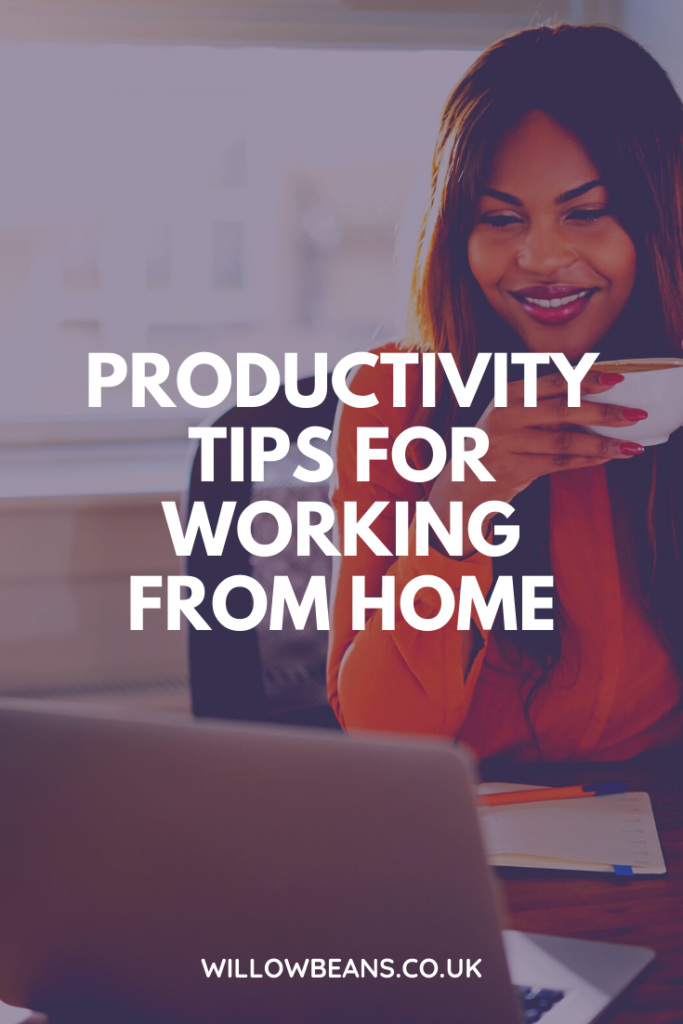 This post was proofread by Grammarly. The World's Best Grammar Checker.