Original Publish Date: 14 Feb 2020
Last Review Updated: 18 Dec 2020

I vowed this year that (aside from my regular dose of John Grisham) as part of my personal development journey, I would read more. Not only more fiction during my self-care time for relaxation but also non-fictional books on business, entrepreneurship, leadership, and more. So, here is my planned list of personal development books to read in 2020.
Personal Development Books
Start Now. Get Perfect Later. was written for me!
I'm a terrible procrastinator, and above all, I hate decision making of any kind, even the little things such as what to eat for lunch! This book has certainly given me some new perspectives on how to reduce what the author describes as 'decision fatigue. The book is made up of many concise chapters (one or two pages). This makes it ideal for picking up and reading a chapter while commuting, on a work break, or maybe on the toilet!
My only negative about this book; occasionally, it felt slightly repetitive, but the advice I was gleaning outweighed this.
---
She Means Business: Turn Your Ideas into Reality and Become a Wildly Successful Entrepreneur
Carrie Green
I was so excited for this one…
I had 'She Means Business' recommended to me by a number of fellow female bloggers and entrepreneurs so I had high expectations. Based on the title I was expecting more solid, practical business advice. There are some great real-life success stories of other female entrepreneurs, as well as Carrie's story, and this book is great as a motivator. However, if you're an entrepreneur looking for practical business advice, there are probably more suitable alternatives.
If you're looking for something to boost your confidence and motivate you on your entrepreneurial journey this book is the one for you!
I really didn't know what to expect…
Despite having known of Marie Forleo for a while and having watched many episodes of her YouTube show 'Marie TV', I still didn't quite know what to expect from this book.
Well… I loved it, barely 30-something pages in and I was already raving about it to my Instagram followers. I love Marie's summation of her 'Everything is Figureoutable' mantra. She is totally right, barring problems related to the laws of nature, pretty much anything IS figureoutable.
The book is filled with journal prompts and exercises and I totally agree with Marie that you can't just think your answers over and carry on reading; to get the most out of this book you need to put the book down, pick up your journal and work through the prompts before you continue. It is a really cathartic and valuable process.
Of the books on this list, that I've read so far, this is my favourite. HIGHLY RECOMMENDED.
---
Has my morning routine changed…
No! But that's not the fault of this book, more the fact that I'm still trapped working permanently from home, which still leaves me with a lack of motivation to do much other than making a cup of coffee before my working day start.
This book was super inspiring and included the author's personal story of his lowest point in life. I could relate to this on a level, having been through my own low point a few years back. Before COVID, I had a strong morning routine, and I am confident that once I can get out and about more (post-COVID), my morning routine will improve and involve much more productivity and exercise, as the author recommends. For now, my exercise will remain part of my lunch routine, breaking up my day trapped inside these four walls.
The book is well worth a read particularly if your day or morning currently lacks structure.
---
You Are a Badass: How to Stop Doubting Your Greatness and Start Living an Awesome Life 
Jen Sincero
I love the author's attitude…
Jen Sincero has a great way of writing. I loved her attitude and general vibe; I felt like she was a person I could really relate to and befriend in reality.
If you're struggling with your own mental roadblocks; self-acceptance, confidence, and self-love, this book is for you. It's definitely inspirational; the go get 'em type. Of course, this type of book isn't for everyone, so consider yourself to have received a fair warning.
I enjoyed this book and planned to move on to You Are A Badass At Making Money – Jen Sincero
Have you read these books?
Let me know what you thoughts.
Have you got any top book recommendations?
Perhaps you have your own personal development reading list?
Let me know in the comments.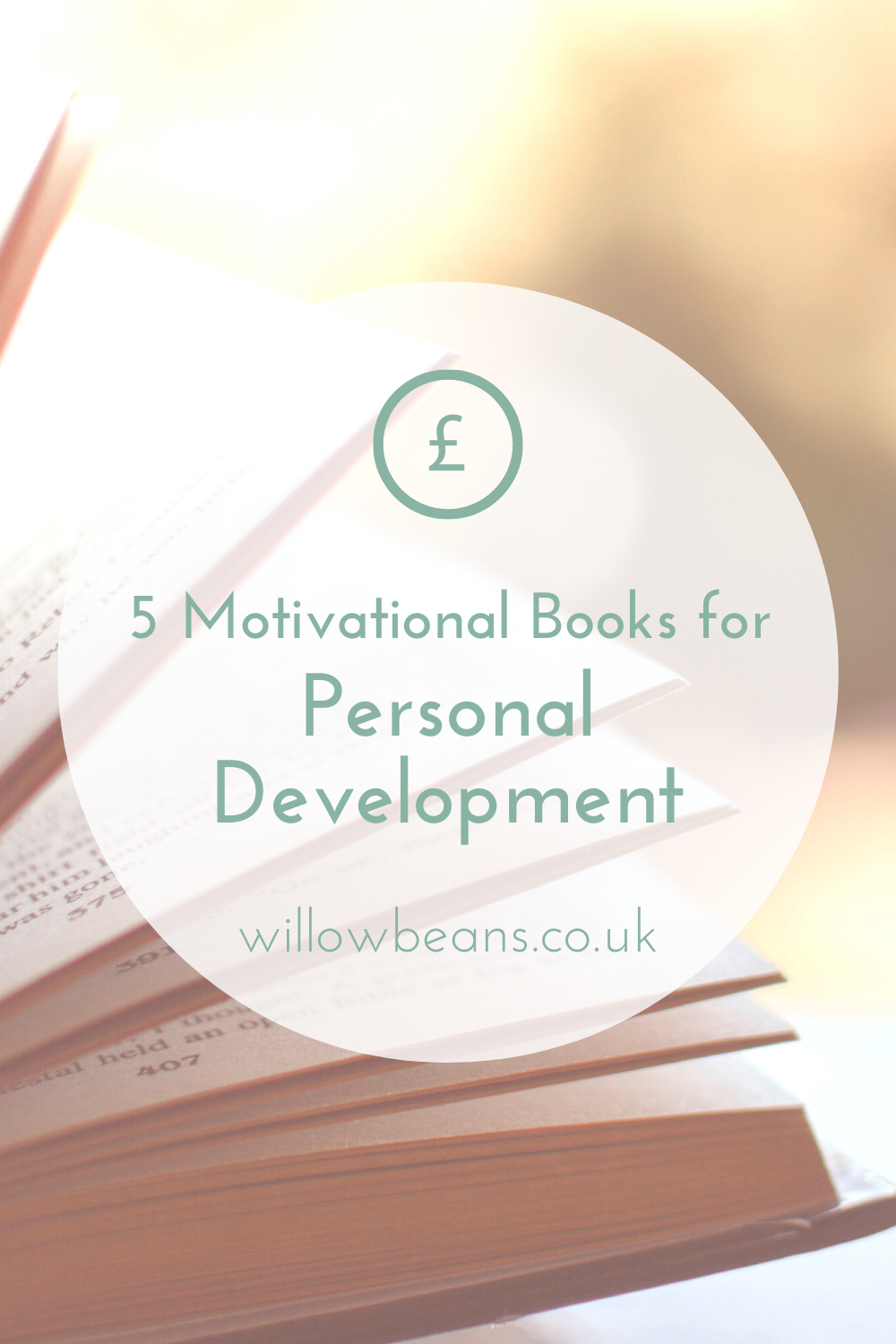 This post was proofread by Grammarly. The World's Best Grammar Checker.