Cashless budgeting is not the future, it's now! Go digital with your money.
When I hear people singing their praises of the envelope budgeting system, I'm instantly cringing. The idea of having a bunch of envelopes with different amounts of cash to pay for various things is just the most detestable concept to me. I hate carrying cash.
I live in the UK, where we don't have notes below £5 in circulation, spend an amount that doesn't round to the nearest £5 and you end up with a hand full of coins for change. I hate carrying cash, especially loose change.

Cashless, self-managed budget
I choose to opt for the modern-day version of the envelope budget: The Digital Pot Budget. Much like the envelope budget, I split up my money into its different spending categories, but unlike the envelope budget, I split it digitally within my bank account(s) rather than taking out the cash.
Meet Challenger Bank Monzo
For personal finances, I use one of the new kids on the financial block, a bank called Monzo.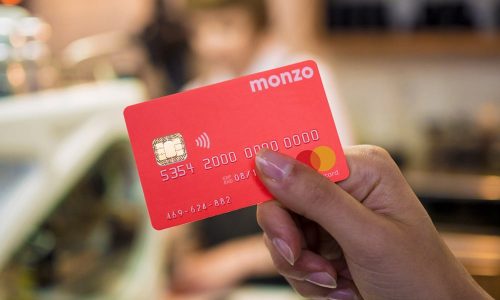 Monzo allows you to create saving 'pots', which act like separate sub-accounts within your bank account that you can put money aside into. They also have a very handy feature that allows you to pay bills (by direct debit) directly out of a pot. Amongst all of Monzo's great features, the combination of these two features has been, by far, the most beneficial to the organization of my finances.

On the whole, not just with budgeting, Monzo has revolutionized my finances and money habits, but that's a story for another time.
So, how can you use these features, or similar methods, to budget in a cashless way? Let me show you…
How it works
Create your budget, if you need help with this check out my Beginners Guide to Creating a Budget.
Use the budget to get the total amount you need to pay all your bills this month. Put that amount into a pot or account where all your bills can be paid from (use direct debit where possible, for ease).
Put aside any other funds:

your grocery budget into another pot/account.
any savings & investments you regularly make.

Whatever is left over will be your allowance. I put this into an 'Allowance Pot' and divide this by 4 or 5 depending on how many weeks there are between paydays. I then move that amount into my main spending account each week as for my general day-to-day spending.

For example, if I have £500 remaining for 4 weeks, I move £125 each Monday into my spending account that my debit card is linked to.
I wanted to insert some (carefully cropped) screenshots of how I do this with Monzo but the security settings on my phone don't allow screenshots within the Monzo app, which is, of course, a good thing.
If you use Monzo and want some help in setting this up please get in touch, I'm more than happy to help.
Let Squirrel manage your budget
If you're not keen on changing your bank or using multiple accounts, you could try this alternative:
Before I started using the method above, before I had discovered Monzo, I previously used Squirrel.
Squirrel is an app to help you pay all your bills and make your money last through the month.
How Squirrel works:
Squirrel sets up an account for you, into which you pay your salary.
You tell it about all your bills: amounts and when they are due.
It works out what you have remaining as an allowance.
It pays your allowance to you each Monday and pays your bill money into your account the day before each bill is due.
Please note: Squirrel does charge a monthly fee for this service
In Conclusion…
Personally, I much prefer the self-managed method of splitting my money into pots within my Monzo account however using Squirrel was a really great starting point and gave me a positive experience to help get my head around budgeting and get into the right mindset of spending less and saving more.
If cashless budgeting isn't for you check out my Free Printable Cash Envelopes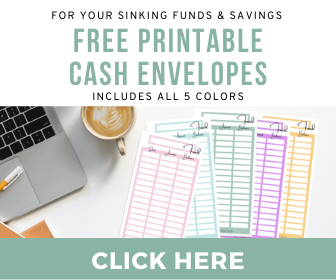 Check out my other free downloads and the tools I use to run my life & blog in my Resource Library.
For more budgeting tips check out some of my other posts: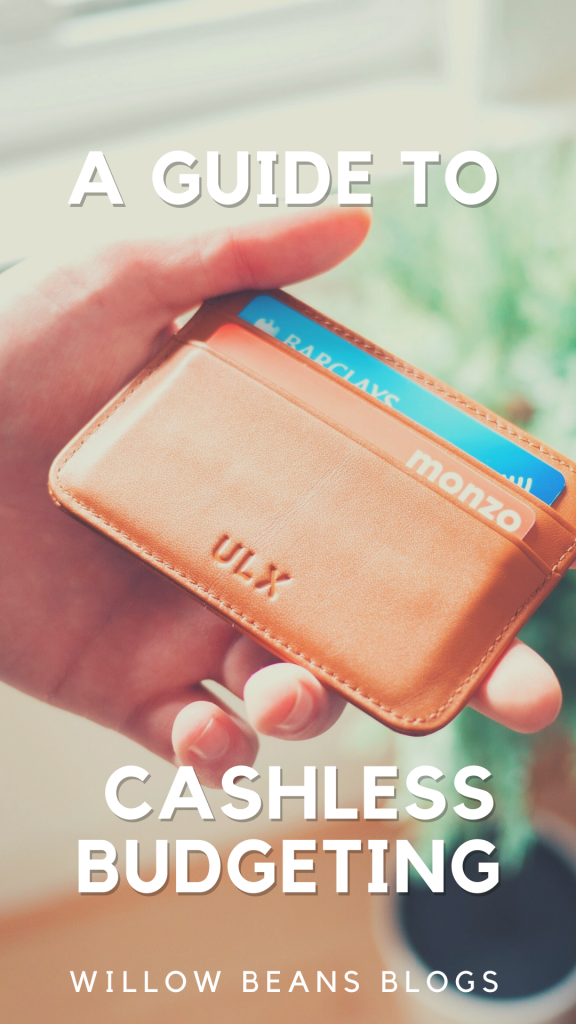 This post was proofread by Grammarly. The World's Best Grammar Checker.