A Beginner's Guide to Digital Planners.
What is a digital planner?
Digital planners are much like traditional planners or diaries, only they are usually in a PDF or image format rather than printed paper. These files are used with a note-taking app that let you to write, draw, and doodle all over them.
So, instead of writing in a paper planner, you go to the relevant page of your PDF in your note-taking app, put pen to screen, and write on the screen to add text to your page. All the writing and marks you make can easily be erased at any time if need be.
Why should I switch to a digital planner?
Eliminate 'Strike-through Stress.' So many times, I've cringed and cried inside when I've scheduled something on a wrong day in my planner, so I have to strike through it, and suddenly my planner feels like an ugly mess. This problem disappears with digital planning; there's no crossing out; erase and correct your mistakes with zero mess and zero evidence!
Portability. No more carrying around a bulky planner packed with post-its, scrap-paper notes, and to-do lists slotted. All of those can be included within your digital planner and add no extra weight or bulk. You also no longer need to carry round your pens and pencils; your app will have various pens/pencils and colour options.
Reduce Paper Waste. Each year we fill all those planner pages with our strategies, schedules, ideas, and lists, then at the end of the year, we archive them away in case we need to refer back (which I rarely have). How much paper must be sat in everyone's archives going unrecycled? With digital planning, there is zero paper wasted.
Save Money If you already own an iPad and Apple Pencil or (other equivalents), then switching to Digital planning will save you buying a new planner each year. Digital planners can start as low as £10, and since many digital planners are un-dated, once you've invested in one, you can reuse it year after year!
What do I need to get started?
To use a Digital planner, you will need an iPad and Apple Pencil (or android tablet & compatible stylus/pen). If you're already equipped with these, you can skip the next section and go to the recommended apps for digital planners.
I don't have an iPad / Tablet
If you aren't equipped with an iPad fear not, you no longer need to buy the most expensive iPad Pro.
The 1st generation Apple Pencil is now compatible with various iPads, including the iPad mini (think super portable!). These range in price from £299 to over £1600.
If you decide to invest in an iPad, make sure it's compatible with an Apple Pencil, models made before 2018 are not compatible. Check out some options below, but remember to do your research, get the right pencil for the right model, and always shop around for the best deal!
The Budget Apple Option:
(*Prices correct at Feb 2021)
The Top-End Apple Option:
(*Prices correct at time of publication)
This top-end setup is clearly a BIG investment, and I would highly recommend sticking to the lower end models if this is your only reason for buying an iPad. There are, of course, other mid-range models and the super-cute iPad Mini, so find what's most suitable for your needs. If you can, try out digital planning with a friend's iPad or tablet and making sure it is right for you first!
What about Android tablets?
Yes, of course, you can also use an Android Tablet and stylus. There are plenty of Android Tablets on the market suitable for digital planning
Some of the Samsung Tablets come supplied with the S-Pen. Such as the Samsung Galaxy Tab S6 (10.5″) (£329*) or the Samsung Galaxy Tab S6 Lite 4G (£338*).
Here's my Android setup:
(*Prices correct at time of publication)
Again, I highly recommend you do your research and shop around to find the best tablet and deal for you and your budget.
Already have an iPad / Tablet?
If you already have the hardware, you'll need to add a note-taking app to open your digital planner. Here are my recommendations:
Goodnotes (Apple Only) – https://www.goodnotes.com/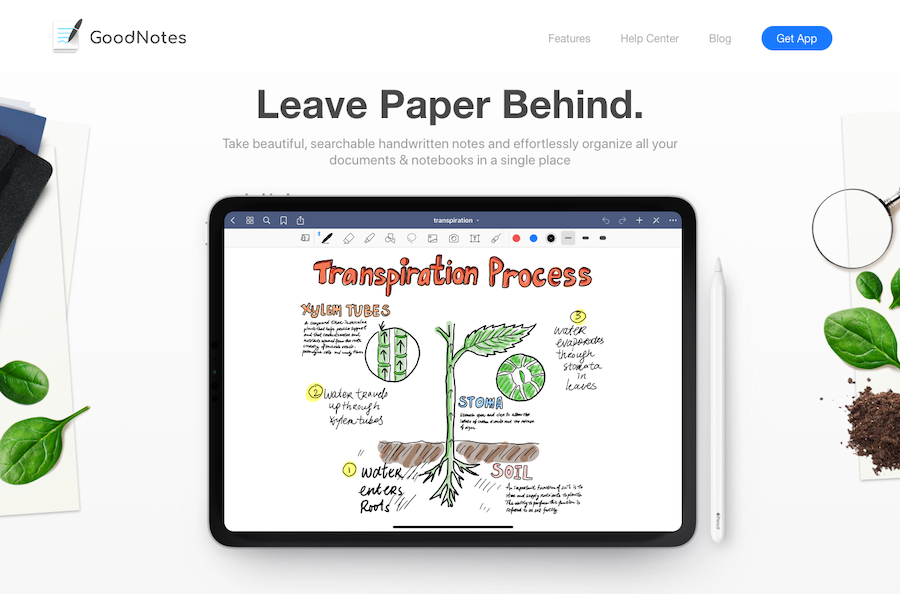 Noteshelf (Android & Apple) – https://www.noteshelf.net/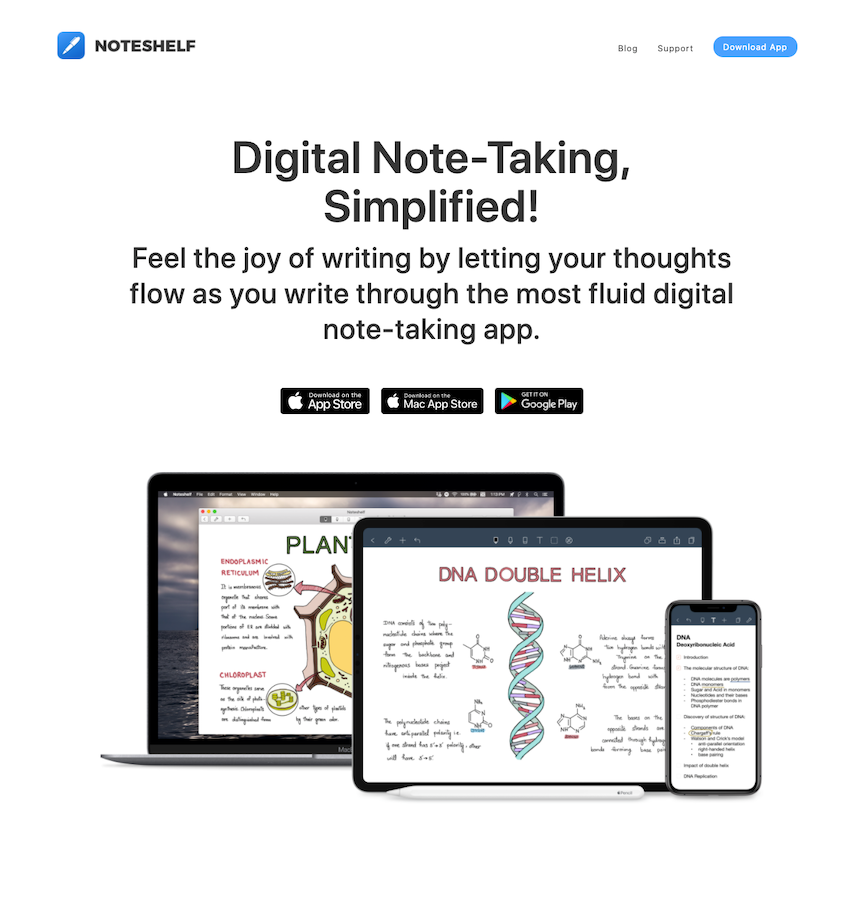 RELATED READING: How I Generate a Passive Income with Printables and Planners
You've got the hardware! You've got the app!
Let's load your digital planner?
It's really simple, let's go through it set by step…
For iPad – If you're downloading your planner on an iPad it will automatically open the PDF in Safari, from there you can share the planner to Goodnotes or Noteshelf.
If you have any issues, email the files to yourself and open on your iPad or Android Tablet, then share it with your note-taking app. Alternatively, reach out to me for help!
Can I try before I buy?
Yes, If you're not quite ready to give up your paper journal or invest in a digital planner yet, but you are already equipped with an iPad or tablet that uses a pen/stylus then why not download my FREE Mini Digital Planner and give it a try.
Click here to get my FREE Mini Digital Planner
Unfortunately, if you aren't already equipped I'm afraid I can't help you with trying out the iPad or tablets. I don't have any of those to offer 😞
You can always head over to your local Apple Store or Currys PC World store to try them out there, most stores have a selection of demo iPads on display for customers to try out.
(PLEASE NOTE: Some stores are currently closed due to COVID-19 restrictions so please check their website before travelling to your local store)
Pin it for Later
This post was proofread by Grammarly. The World's Best Grammar Checker.