For me, working full-time while building a business and looking after my family serious organisation is a must! Time blocking is the key to my day-to-day organisation, so much so that my family are on board and often remind me to add tasks to my plan (and even add them for me), knowing they won't get done otherwise.
Today, I will show you how to smash your to-do list every day with Time Blocking. Time Blocking can work independently of a to-do list or alongside one. Get organised with a whole new level of scheduling and planning. It's so SIMPLE!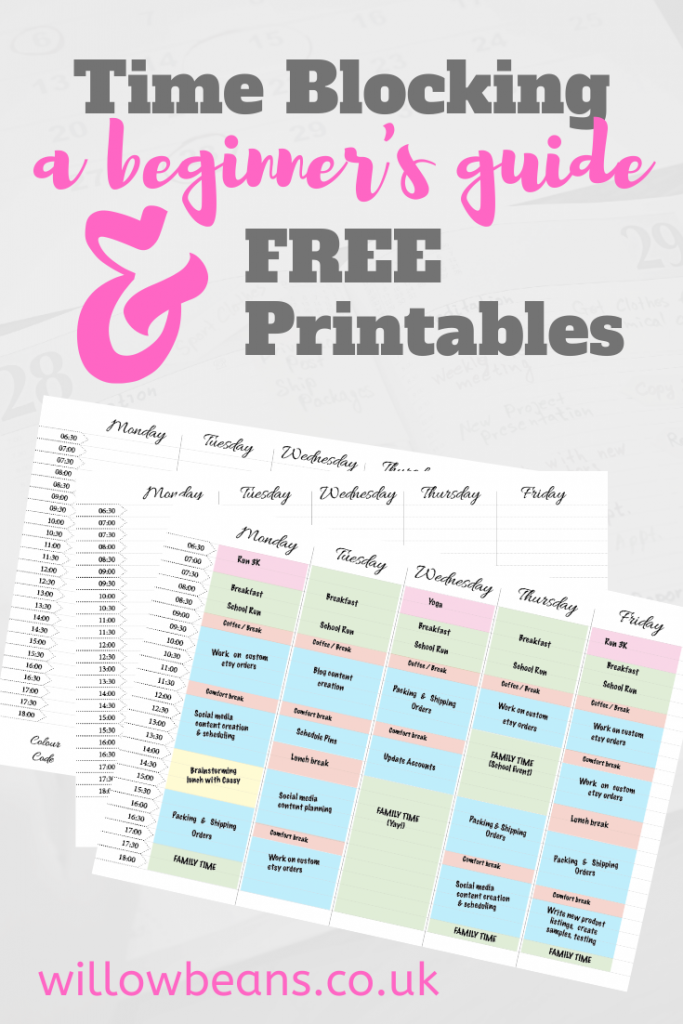 Click the button below to get your FREE Time Blocking printables.
What is Time blocking?
Time Blocking is the organisational art (yes, organisation really is an art form) of setting aside chunks of time to complete your tasks, leaving no time unallocated. Personally, I like to break up my time with scheduled 'comfort breaks'. I use these for all-important coffee time, stretching my legs and generally breaking away from work for 30 mins at intervals throughout the day. <—- This is key to me not burning out!
Why use the Time blocking method?
Let's be honest. This isn't the right solution for everyone. There is no one-size-fits-all method for staying productive. For me, it helps me break away from that irksome procrastination. There I said it; I'm a terrible procrastinator. By organising my day in advance and knowing I only have a certain amount of time to complete a task before I need to move on to the next, I keep up my momentum and motivation.
This method can also be a great way to set aside more 'you time', more 'family time', or ensure that you get your work done on-time and be out of the office at 5 pm on the dot.
How does Time blocking work?
Time blocking involves breaking your day up into time slots such and allocating tasks across time slots, leaving no unallocated time. Below is an example of a week that has been completely Time blocked.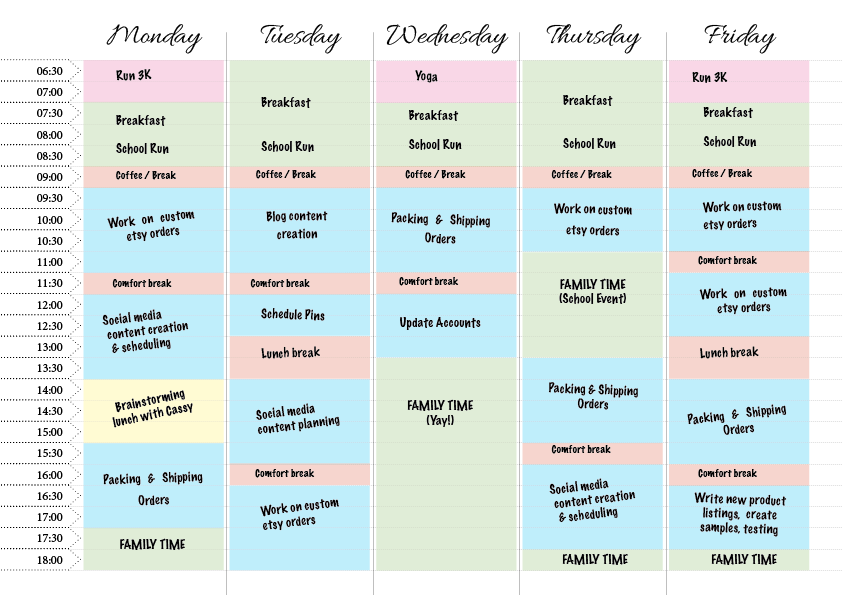 Each block of time is allocated to a specific task meaning there is no time for distractions or procrastination. I know if I have unallocated time, I will get distracted and find myself thinking "hmmm, I can fit that in later". No, don't fall into that trap, the time for action is now!!!
Stick to the plan!
It's essential that when your block of time ends, you stop. You will be tempted to keep going, skip break-times and work past your scheduled end of the day. Don't let this happen. To become the most productive you can, you need to stop at the end of your allotted time. As you continue to use this system, you will establish more productive methods within the time you allow yourself, and you will see the benefits of breaking up your time and taking regular breaks.
Build a schedule that suits you!
The above example is relatively intense, and for some people (like me), this works well, but it doesn't have to be this detailed. For those that just need a little more structure to our day time blocking can be simplified. Check out the schedule below. Time marked as 'Work' is an open-ended allocation of time to accomplish any work-related tasks in any order. This might suit those whose day-to-day responsibilities are more fluid and need to change on-the-fly.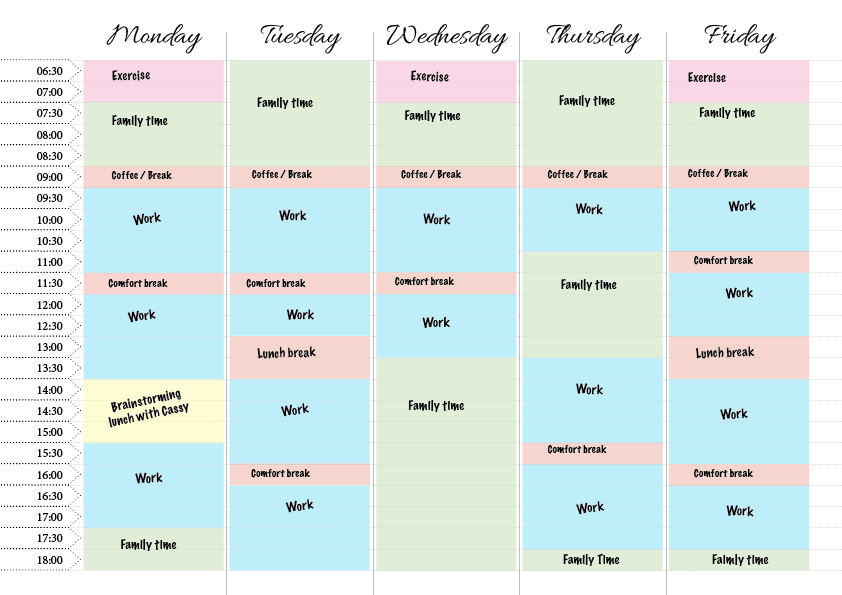 You may want to use a combination of these methods to suit your individual needs. Give it a try and see what works for you.
Getting Started
Get started today, download my FREE printables.
The set includes:
a beginners guide (PDF)
a colour coded weekly schedule (choose your own colours) (PDF) (A4 & US Letter Sizes)
a freestyle weekly schedule (PDF) (A4 & US Letter Sizes)
Each part of the set can be printed as many times as you like, and the best part is: they're TOTALLY FREE.
Click the button below and get your printables directly to your inbox.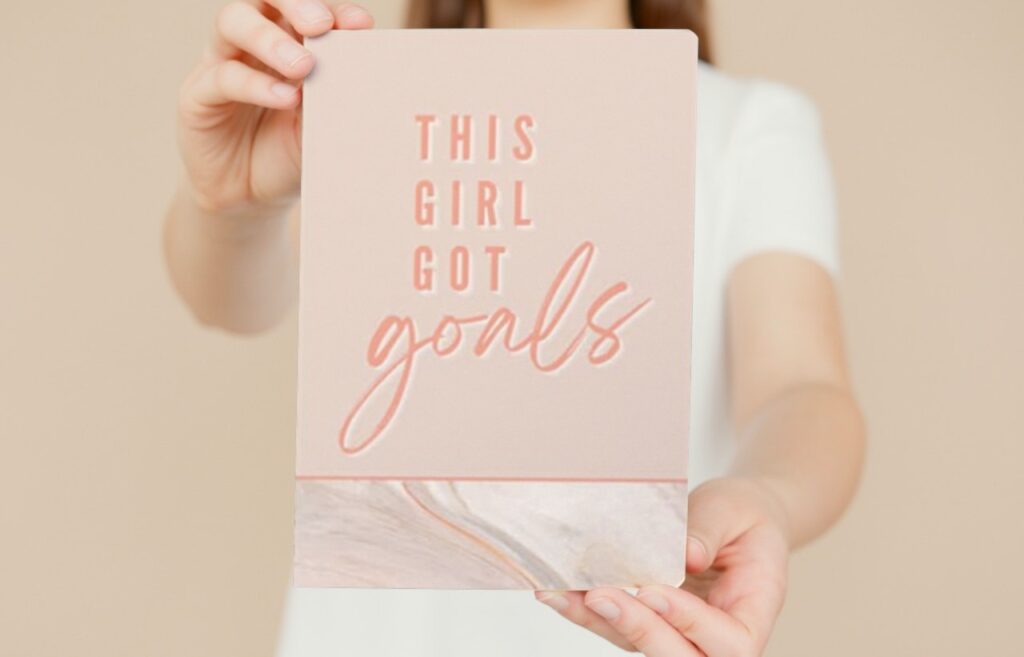 Check out my new Productivity Planner
Each spread includes a daily schedule, top priorities, to-do list and notes. Perfect for both work and personal planning.
160 Pages, 6 x 9 inch notebook
Create your own Passive Income with Digital Planners
If you're as addicted to all planners as I am, why not benefit financially from your passion and create an income stream by creating and selling your own digital planners.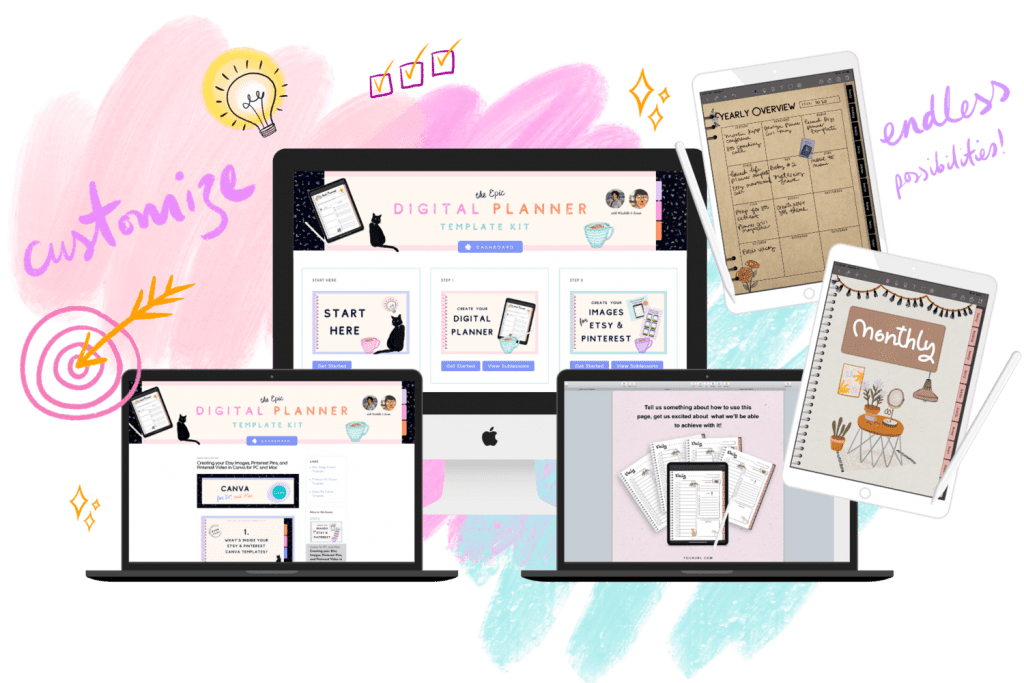 I started making mine after buying Michelle Rohr's Digital Planner Template Kit. The kit provides everything you need to get started, including templates in various file formats, templates for creating your listing images, and Pinterest Pins, as well as all the tutorials you'll need to create your first Digital Planner.
Pin it for later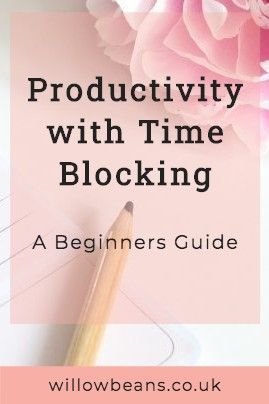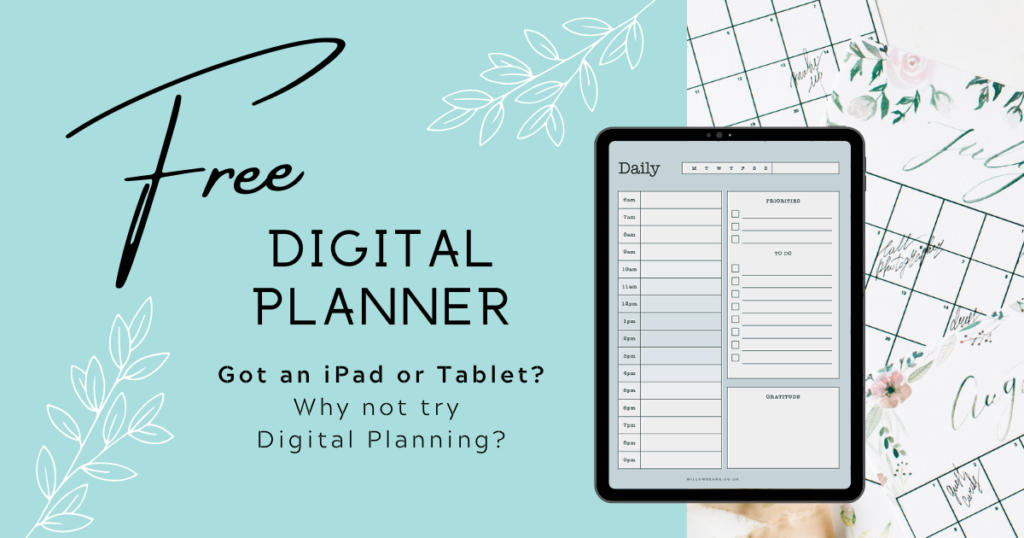 This post was proofread by Grammarly. The World's Best Grammar Checker.