Digital planning can be a great way to stay organized and on top of your schedule even if you don't have the latest iPad! It's also great if you prefer your diary to be on a device, but want to retain the ability to handwrite your appointments, make notes and add doodles to your planner.
What Do I Need For Digital Planning On Android?
There are plenty of Android Tablets on the market suitable for digital planning.
Some of the Samsung Tablets come supplied with the S-Pen. Such as the Samsung Galaxy Tab S6 (10.5″) (£329*) or the Samsung Galaxy Tab S6 Lite 4G (£338*).
Next, you'll need a suitable note-taking app for your planner, I recommend trying Noteshelf, it's free and works great for digital planners as well as general digital note-taking and doodling. Another good option is Xodo the PDF annotation app.

RELATED READING: How I Generate a Passive Income with Printables and Planners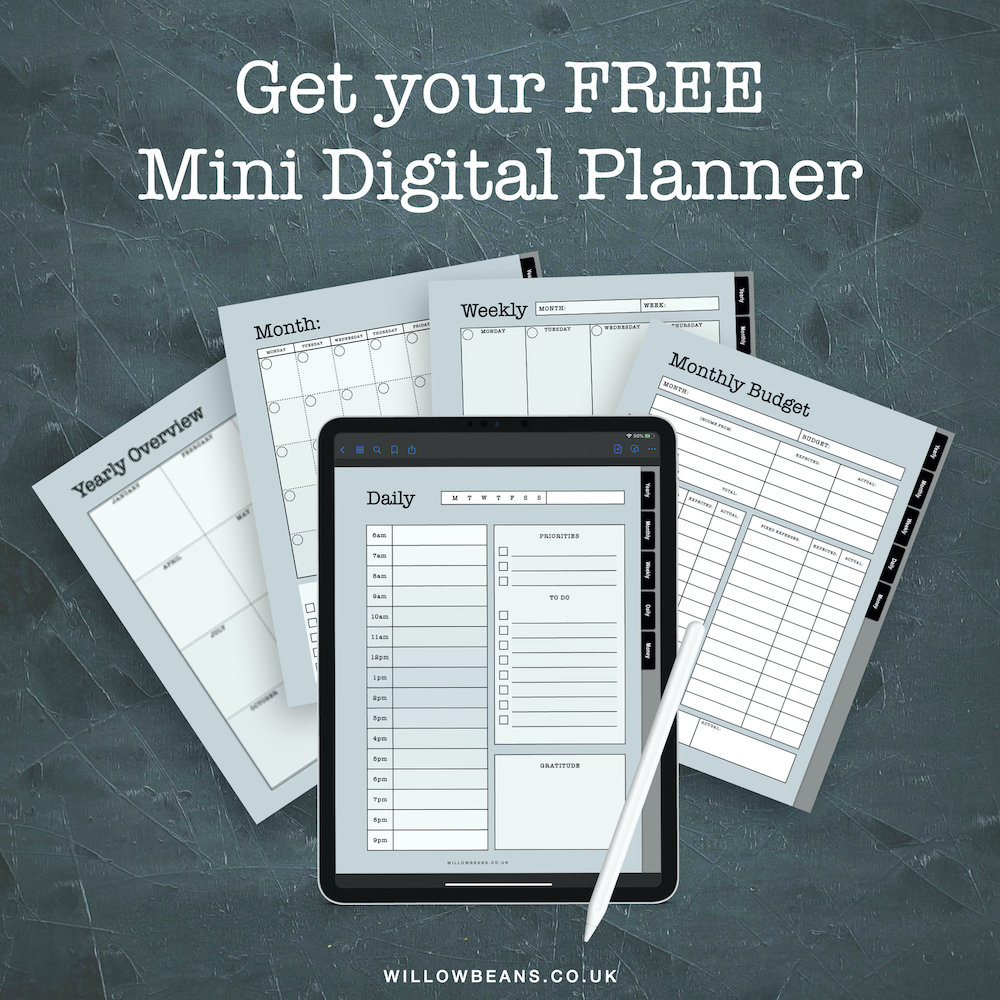 You've got your device, you've got the app!
How do you load your digital planner?
It's really simple, lets go through it set by step…
Loading Your Digital Planner To Your Android Device.
Get Started in less than 5 minutes
Open your note taking app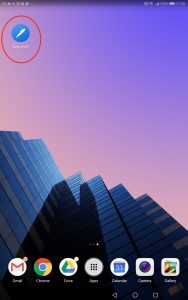 For this example and the video below, I used Noteshelf on my Huawei Tablet.
Load your planner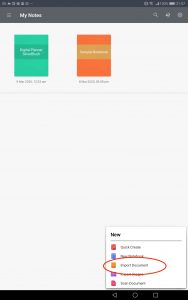 This step you will only need to complete once.
There are a couple of ways to do this, in the video you can see I click the '+' button, then 'Import Document'. Alternatively, you can navigate to the document in your file viewer app and use the share button to load it to your note-taking app.
Start planning!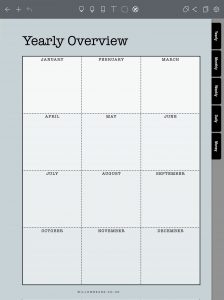 Once loaded into the app, open your planner, put pen to screen and add all your notes and plans as you would on paper!
This post was proofread by Grammarly. The World's Best Grammar Checker.